Are you new to the Lenormand cards? Have you heard of the French Grand Tableau? Do you find the spread intimidating?

Our training will improve your understanding on the various techniques, taking you from any beginning stage to an advanced proficiency. As you practice what you are learning, you will master the French Grand Tableau in no time!
Learn at your leisure from your laptop or tablet, and repeat a section as often as you need. Interactive elements in the course allow you to ask a question or view your instructor's answers. Students will be able to download written materials to support their studies.

The course focuses on the French Grand Tableau exclusively, the classic Lenormand layout as depicted below, with 4 rows of 8 cards and 4 cards centered on a 5th row. Note that the German Tableau is set as a 9 cards x 4 rows layout.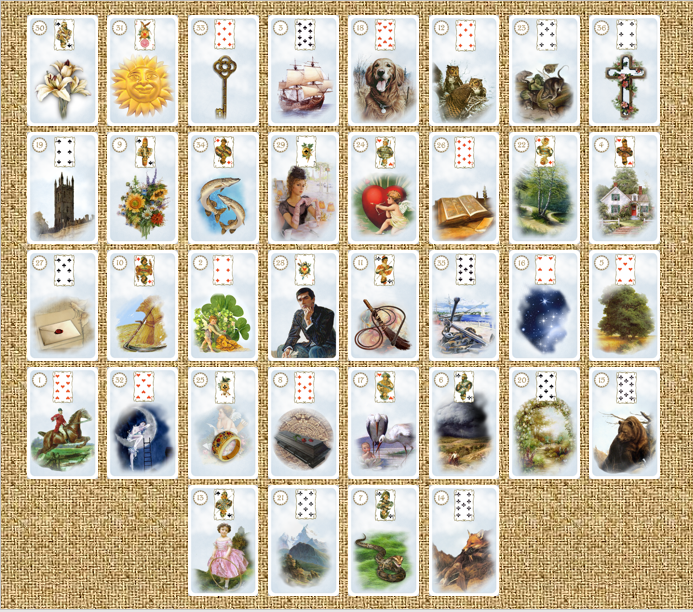 This course details the various European approaches on how to read the cards in the French Tableau and the instructions can be used with any Lenormand meanings. However, French, Dutch and German meanings are shared throughout the course to provide a full educational landscape on the Lenormand cards.

Your instructor, Sylvie Steinbach is an acclaimed professional adviser for over 30 years, who still performs over 80 Lenormand readings a month, in person or remotely. Learn from her exceptional experience and gain the confidence you need to offer your Lenormand insights to benefit others.